Pineta Casein, 92% Protein, 20 gr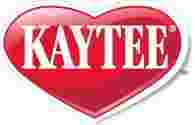 CASEIN PINETA is a protein concentrate of high quality to increase the content of proteins in the diet.
Casein pineta is indicated in the preparation of the broodstock, breeding and molt in specimens of large size.
Casein pineta encourages a greater growth of chicks.
Products in the category
The feathers are made mainly of a tissue-proteins hard (keratin). During the moult, the birds have a growing need...

MIXTURE PRESTIGE FOR PARROTS AUSTRALIAN VERSELE LAGA. The formula of Loro Parque Mix, Prestige from Versele Laga...

  C omplejo vitamin to doses of shock, especially indicated as an anti-stress (illness, changes of...