Psittacus Formula Mini 3 kg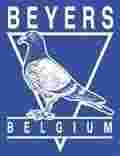 Psittacus Formula Mini is a I think of high quality indicated for Nymphicus (nymphs) and aratingas
This pìenso Psittacus is manufactured taking into account the needs of birds such as nymphs, lovebirds, parakeets or budgerigars. Indicated both for pets as for birds breeding in stages of inactivity
The daily ration is desirable which is within the proportion of 10% of the weight of the bird. The consumption of a carolina, for example, is about between 10 to 12 grams per day.
You can add other foods to the diet, in particular fruit and vegetables fresh; but this I think is intended to bring the animal to 100% of the nutrients that you need. In any case, Psitaccus should not be placed in a level lower than the 70% of the total diet.
Comes in bag of 3 kg length of aluminium rod for the perfect conservation of the qualities of the product
www.complementosparaaves.com
Be the first to ask a question about this product!
Otros productos de la misma categoría: