complete food for LORIS PSITTACUS LORY PEARLS 800 gr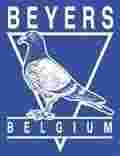 LoryPearls is a complete microextruded food formulated for adult parrots of the tribe Loriini, such as lorises and parrots
It contains dehydrated apple pulp and dehydrated red beetroot.
Being a product that is offered dry, its use improves the consistency of the stool
It is recommended to supplement with plenty of sweet fruit.
It is advisable to renew the feed and water daily.
It is not advisable to add any type of vitamin-mineral supplement to those parrots that are fed with Psittacus Lory Pearls.
Once the package is opened, it should be stored in a hermetically sealed container in a cool, dry place.
Be the first to ask a question about this product!
Otros productos de la misma categoría: