Opti Life Maxi Adult 12.5 Kg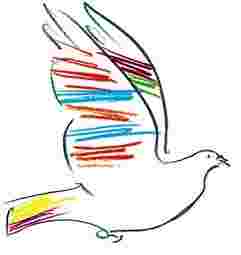 I think for dog Opti Life Adult Maxi 12.5 kg of Versele-Laga with new formula balanced, with no Corn, Wheat, and "0" to Gluten.
Your dog will be full of vitality.
Opti Life Adult Maxi is a new formula that is perfectly balanced, specially developed to meet all the nutritional needs of your adult dog.
70 % of the proteins present are of animal origin (chicken). Animal proteins are tasty and are digested with ease, which allows the granules to be ingested quickly.
A formula without gluten based on rice, which guarantees an easy digestion, even in the case of breeds that are more sensitive.
Without corn or wheat to help avoid food intolerances.
A fibers nutritional and specific nutrients to guarantee a healthy teeth and gums as well as breath fresh.
The FOS and MOS stimulate the good intestinal flora good, thus regulating digestion.
· Opti Care: taurine keeps heart function
· Opti Joint: Chicken as a natural source of glucosamine and chondroitin sulfate added for joint and elastic cartilage healthy.
· Composisión: Chicken (dehydrated, 28 %), rice, sorghum, animal fat, vegetable fibres, linseed, salmon oil, brewers yeast, minerals, whole eggs, dried, FOS, MOS, lecithin, seaweed (Ascophylum nodosum), granilla, grape, rosemary, calendula, green tea.
· Constituents Analytical: Protein 24 %, fat 14 %, raw Fibre 3 %, Ash 6,0 %, Calcium 1,0 %, Phosphor 0,7 %.
· Nutritional additives: Vitamin a 22,000 U. I., Vitamin D3 1.200 U. I., Vitamin E 500 mg, Vitamin C 200 mg, B-carotene 1 mg, Taurine 1000 mg, Glucosamine 500 mg, E1 (Iron) 75 mg, E2 (Iodine) 3 mg, E4 (Copper) 10mg, E5 (Manganesium) 50 mg, E6 (Zinc) 180 mg, E8 (Selenium) 0.3 mg, Antioxidants: tocopherols.
Be the first to ask a question about this product!
Otros productos de la misma categoría: