Pienso PURINA PRO PLAN LIGHT/ESTERILIZADOS 14 kg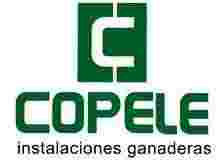 I think full-for dogs with a tendency to gain weight or sterilized.
If your dog is going through a stage in which it has a tendency to gain weight or already overweight, you should look for the correct option in power. Light OptiWeight of Purina Pro Plan gives you the key to these problems, since it is recommended just for pets that need to lose weight. It is formulated with a large amount of protein along with reduced fat, with which your dog will remain healthy, but taking care of your weight. It is common that the castrated dog appears the problem of weight gain. For them it is also recommended to Light OptiWeight.
The high levels of fiber and protein for Light OptiWeight improve the muscle mass of your pet as well as help to keep it vital and energetic. Proteins also keep the animal satisfied because they decrease the sensation of hunger. The joints will also benefit from this excellent formula.

Indications:
For adult dogs with overweight or neutered of all sizes.

ADVANTAGES:
Helps reduce and then maintain the weight of animals with a tendency to gain weight.

It contains protein and low fat.

Reduces the feeling of hunger.

Covers all the nutritional needs of adult dogs of any breed.
Be the first to ask a question about this product!
Otros productos de la misma categoría: