Gold Boot yellow 5kg Orlux, Versele laga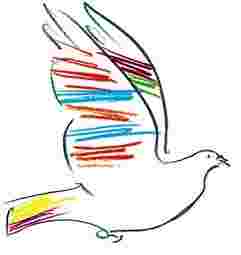 Gold pate canaries is a paste of egg ready to use for canaries, finches, tropical and european.It is also a treat, well accepted for birds of company.
Versele Laga Orlux Yellow is a paste of egg especially suitable for the breeding of all types of canaries, exotic birds and native-born. Includes ingredients that encourage the good disposition and growth of the plumage. Its formula has been enriched with the addition of honey 100 % pure and natural. This food is so palatable it is great acceptance on the part of the birds.
INSTRUCTIONS FOR USE: it Is recommended to moisten this product of seeds germinated with a few drops of water, fruit and/or grated vegetables. Refresh daily. The paste of eggs must be available to the bird during the entire breeding season. Outside of this time, give it 3 times a week.
ADVANTAGES:
Pasta special egg for canaries, exotic birds and native-born.

With nutritional values added thanks to the pure honey.

Promotes good provision and growth of plumage.
USES AND SPECIFICATIONS:
Package of 1 kg of egg noodles suitable for canaries, birds, native and exotic.
Ingredients:
Protein 17 % fat Content 16 % crude Cellulose 2 % crude Ash 5 % Calcium 140 % Phosphorus 040 % Methionine 030 % Lysine 090 % Threonine 065 % Tryptophan 020 % Cystine 030 % Nutritional additives Vitamin A 31.250 IU/kg Vitamin D3 1.625 IU/kg Vitamin E 250 mg/kg Vitamin K 3 mg/kg Vitamin B1, 720 mg/kg Vitamin B2 16 mg/kg Vitamin B3 20 mg/kg Vitamin B6 6 mg/kg Vitamin B12 003 mg/kg Vitamin C 75 mg/kg Vitamin PP 65 mg/kg folic Acid, 120 mg/kg Biotin 020 mg/kg choline Chloride 1.200 mg/kg L-carnitine 75 mg/kg E1 (iron) 50 mg/kg E2 (iodine) 2 mg/kg E4 (copper) 10 mg/kg E5 (manganese) 100 mg/kg E6 (zinc) 97 mg/kg E8 (selenium) 020 mg/kg
Otros productos de la misma categoría: